Dual Match
Finding the Right Match for Your Education

The Perfect Match – How Does the Dual-Studies Match Portal Work?
The aim of the online dual-studies match portal is to connect the right student applicant with the right winery. Interested students can create an online profile in which they present their skills, previous professional experience and interests. Participating apprenticing companies can search for the right match from this pool of candidates, and then contact applicants easily via the online portal.
The Green Campus -
have a watch!
In this video on studying at the Weincampus, we hear from our students, professors and apprenticing companies and of course from our graduates. They speak about why they decided to study at the Weincampus and what it is that makes the Weincampus such a special place.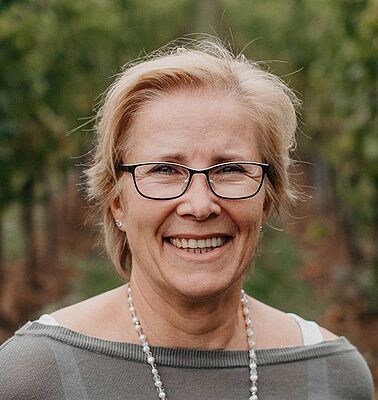 At the Office of Student Services, Veronika Trum ("Vro") offers personalized guidance and advice for your studies.
Are you looking for an apprenticing company, or do you have questions about application requirements for the program? Then just ask Vro! You can also reach her at +49 6231-671 509.