News and dates in the MBA Wine, Sustainability & Sales
The new testimonials are here!
Our Youtube channel has grown! There is now a playlist for the MBA Wine, Sustainability & Sales with many testimonials from our students and our image clip.
Watching it, one thing above all becomes very clear: our students have the most diverse professional backgrounds and family circumstances. But one thing unites them all: a passion for wine.
On our social media, we are currently presenting a new clip every week. This week it's all about Franziska Hübsch, aka Weinfimmel. In the Corona year 2020, she took the courageous step of becoming self-employed as a career changer in the wine industry. The clip and all other videos can be found here.
We wanted to learn more about Franziska's motivation and her career and have conducted an extended interview with her.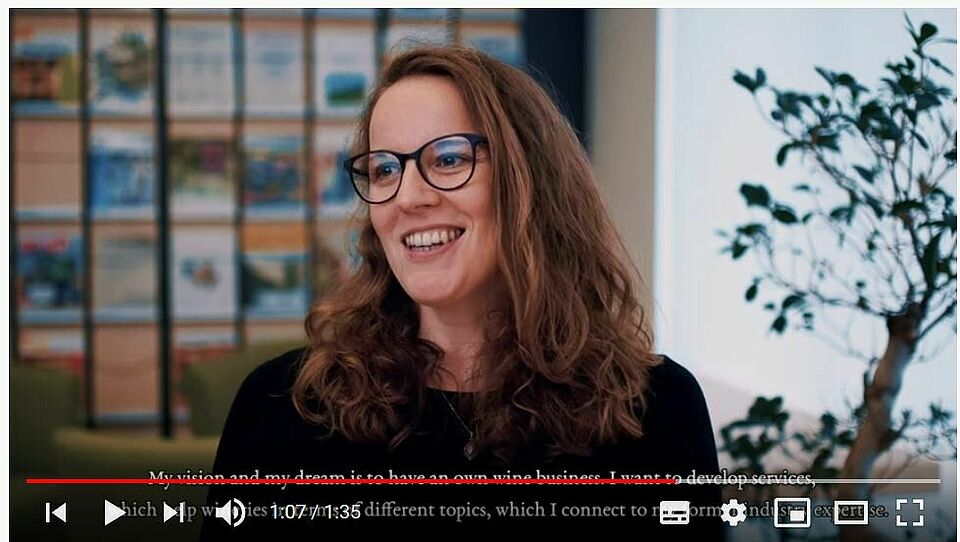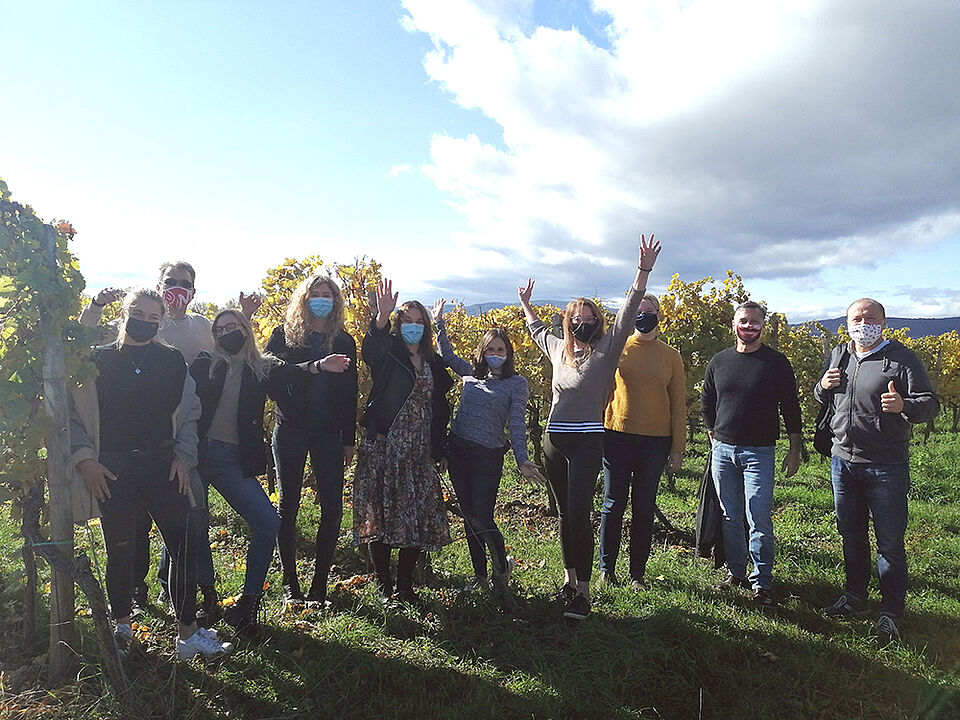 May we introduce? Our new MBA class!
In October our extra-occupational Master program started for the fifth time!
Despite the many uncertainties caused by the corona pandemic, ten students between the ages of 24 and 56 from Germany, the USA, New Zealand and Russia have decided to take up the program.
Among them are wine professionals as well as professionals from completely different industries, for example logistics, biotechnology or marketing.
We wish you a lot of fun, success and stamina in the next four semesters!
First presence week in Corona mode!
The presence week in October was special in many ways. Not only because it was the first presence week in over 9 months since the outbreak of the Corona pandemic. Never before have two MBA groups been on campus at the same time! All of them! This is not a thing that can be taken for granted in times like these. Especially for the students who came from the USA, travel planning demanded a lot more than just a negative corona test.
This year we did without the usual welcome event and instead organized a small wine tasting for both cohorts with Markus Del Monego. The Master of Wine has been teaching the Wine Expertise since the start of our program in the third semester and after the end of the course he put together and moderated a tasting with the motto Wine and Cheese. This gave our first-time students a foretaste of what they could expect during their studies with us.
To conduct the attendance week under the given circumstances was a challenge and demanded a lot of flexibility from both lecturers and students. The teaching and networking worked well thanks to the carefulness and caution of all participants with distance and mask. The hygiene concept for the sensory tastings was also successful, so the tastings missed in the summer could be made up for.
Whether the next attendance week in the new year will take place on campus or virtually is still up in the stars. We are prepared for both options and are already looking forward to seeing you again!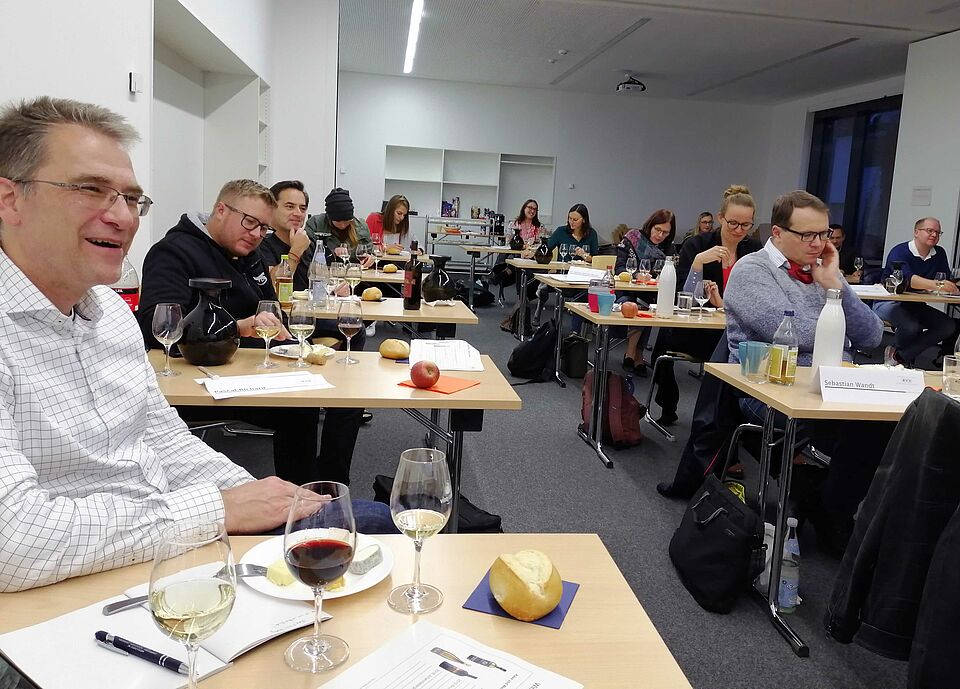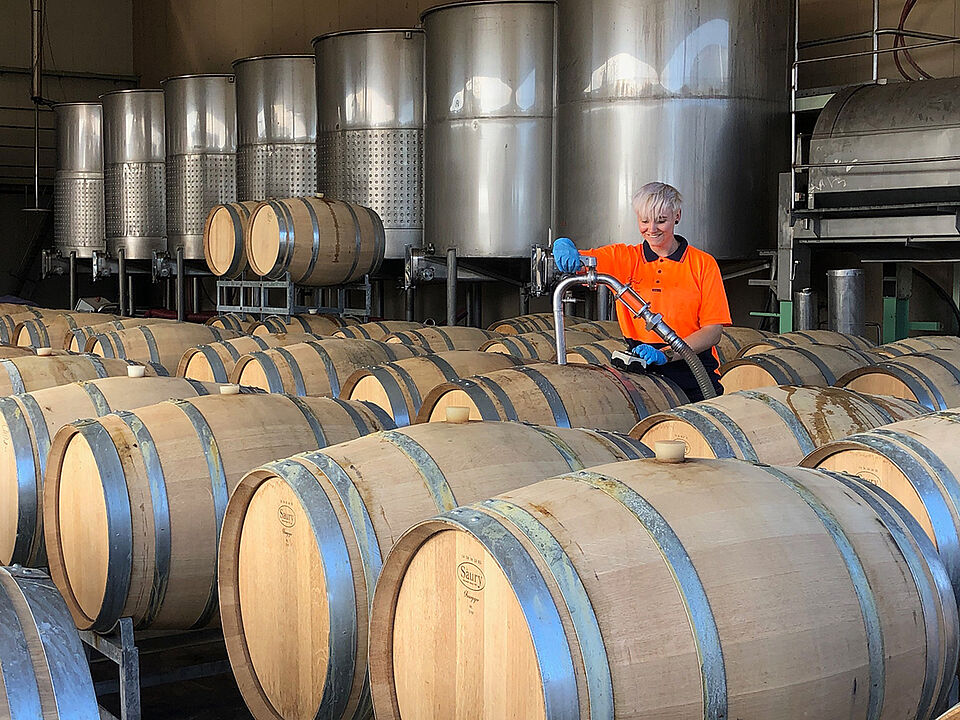 Not as planned - a harvest in New Zealand in times of...
The grape harvest 2020 in New Zealand was certainly not what our MBA student Shanna Reis had in mind. The winemaker from Rheinhessen started directly after the last week of presence in February in the southern hemisphere to spend the next months as Assistant Winemaker at the Seifried Estate in Nelson.
However, when the corona virus reached the islands and the lockdown started, the work on the New Zealand vines and in the cellar did not stop abruptly. "As a winery, we had the privilege of continuing to work because we were classified as essential workers. So our daily routine consisted of 8 hours of work. After that we were allowed to go to the supermarket at most. Otherwise, we were told to stay at home. Shanna did not only use the time in her 11-person flat share to write upcoming assignments: "We spent the time with sports, games, TV and wine tastings as well as cooking and baking".
Shanna registered early for the return flight of the German government and was able to fly back to her Rhine-Hessian home in mid-April. She liked the New Zealand government's strict measures to combat the corona virus and therefore ordered herself a two-week quarantine before she returned home.
Fortunately, her family winery in Aspisheim was hardly economically affected in the last few months, thanks to a loyal customer base and good distribution network. Nevertheless, Shanna decided to change the topic of her upcoming master thesis again and is currently writing about the effects of the corona crisis on the wine industry. We are curious about the results!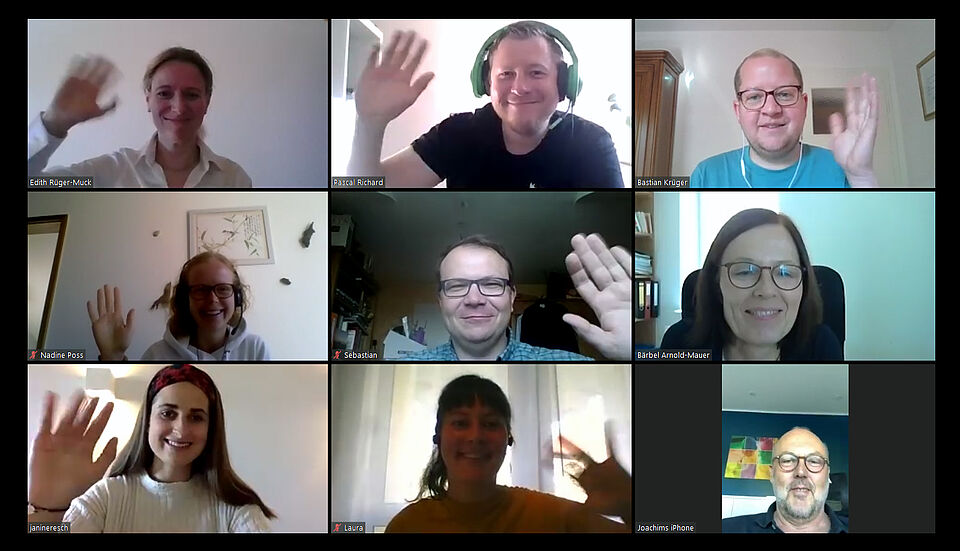 Digital presence week successfully completed!
Due to the current situation no classes could be held at the Weincampus Neustadt in April.
The full-day lectures in the MBA Wine, Sustainability & Sales have been held online.
A huge challenge for students and lecturers, as teaching formats and interactive exchange had to be completely redesigned and rethought. But it worked and we managed!
Lectures, group work and presentations were held online and the week went by in no time. Even a well-deserved glass of wine at the end of the day was also possible in the virtual classroom. How could it be any other way.
A huge compliment and thanks for the commitment and the great participation!
The february week was very busy for our MBA students!
In their last attendance week, the third semester students celebrated the 10th anniversary of the Weincampus with us on Monday. And although the week hasn't ended yet, we already had a proper toast to the end of the lectures before they start on their theses. But the week also presented some challenges, especially the exam in the Law & Politics module on Saturday.
Good luck with the open assignments and we look forward to seeing you again soon at the thesis workshop.
Wednesday was also celebrated, namely the successful oral defense of Tianjiao. She was one of the first students in the MBA Wine, Sustainability & Sales program and has now finally graduated. In her thesis she dealt with the development of successful e-commerce channels for German wines in China. Great work!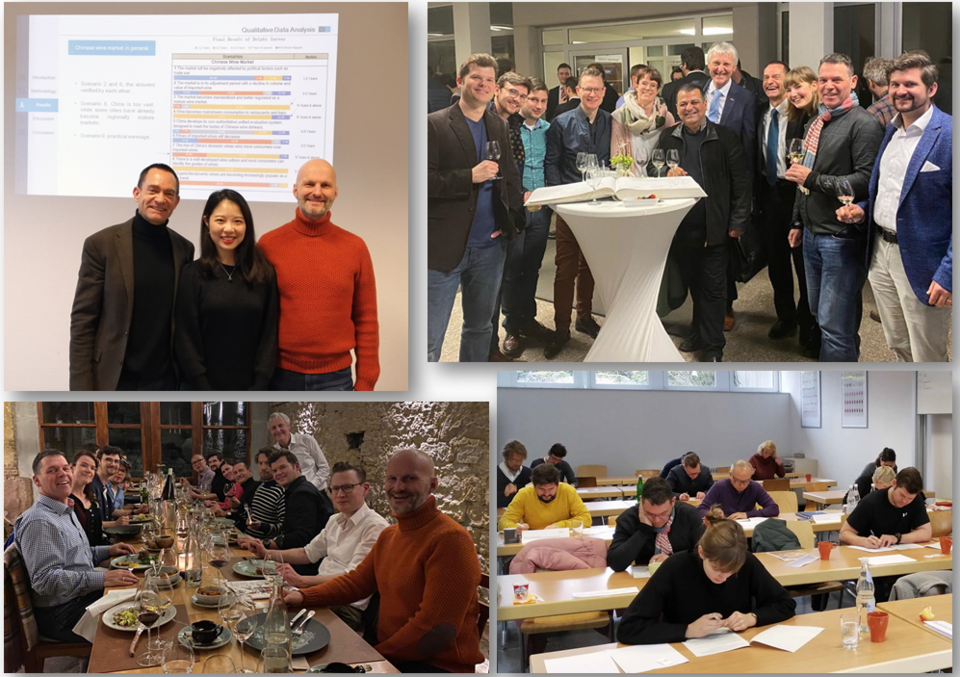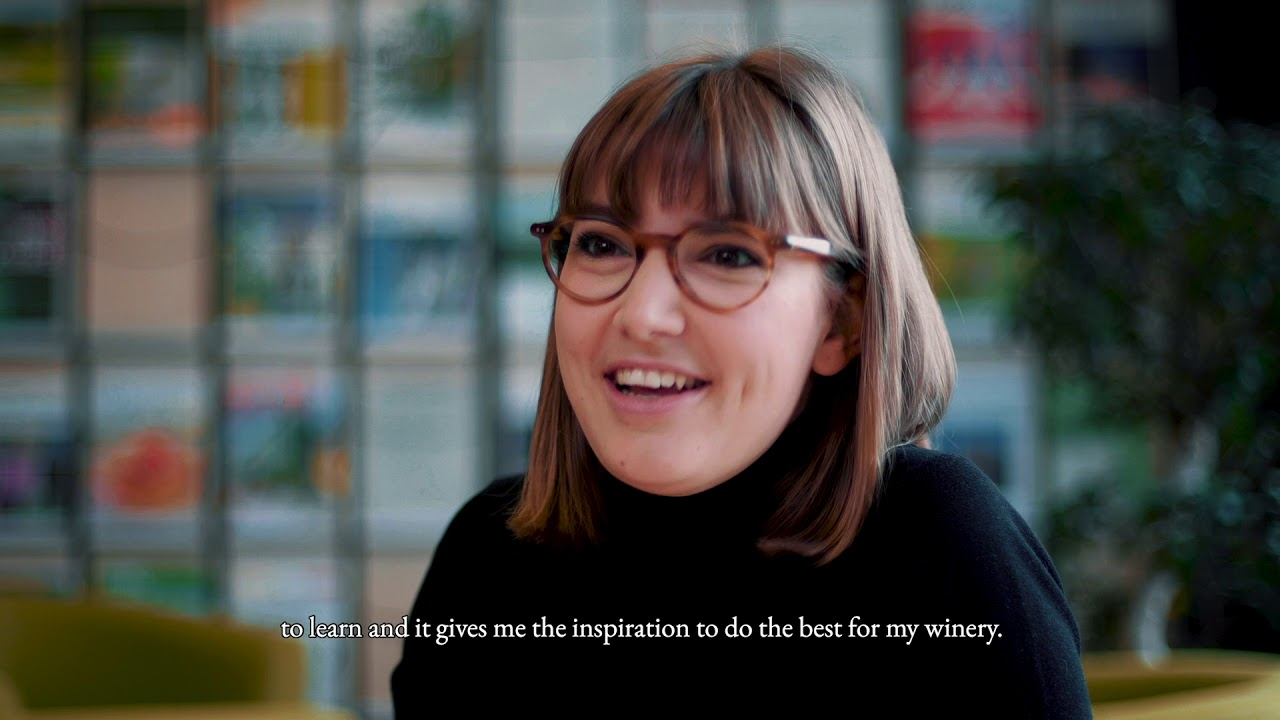 Pauline
"Make sure that you know what you want to communicate. But it's also important that you can base it on real numbers and understand the market. And I think this is what the program provides me with."
Kommunikationsdesignerin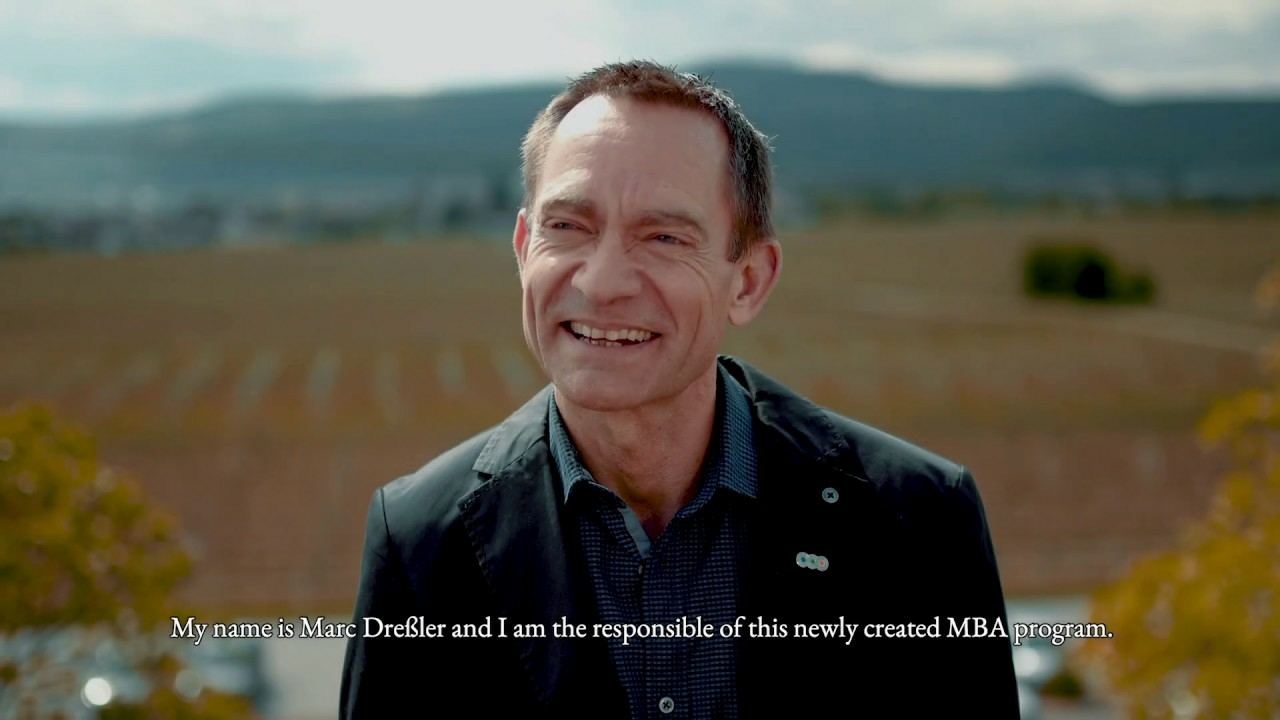 Prof. Dr. Marc Dreßler
We have created this MBA program called Wine, Sustainability & Sales, because we saw a need for that, especially looking at small business entrepreneurs. They are all very good on products and on services. What they sometimes lack is strategic management and sales capabilities. We highly motivate and invite people not only from the wine industry to share their ideas with highly motivated people from different cultures, with different backgrounds, with different insights in industries.
Studiengangleiter MBA Wine, Sustainability & Sales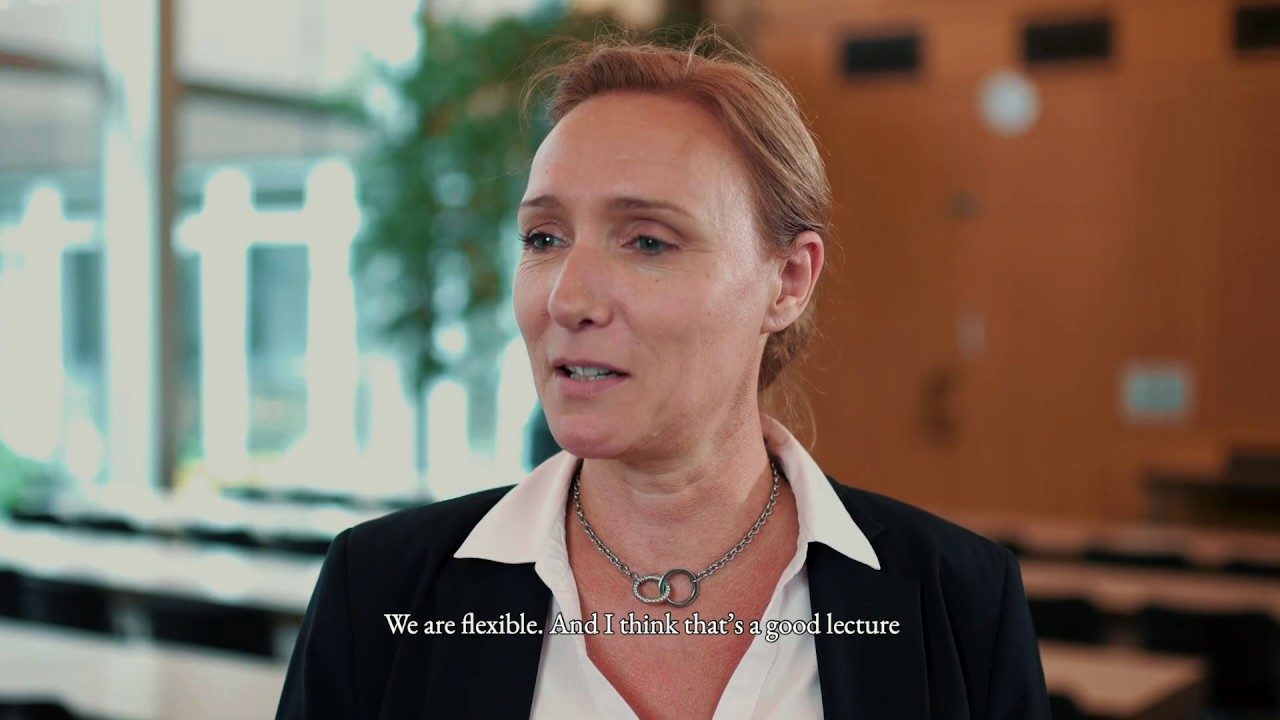 Saskia
I was looking for something to do with my sommelier and with my studies in mathematics and economics. And this MBA is like a bridge between the two studies. As a sommelier you learn a lot about different wines and different regions and here you learn the backgrounds of things and it's very nice to know both sides.
Sommelière und Vinotheksleitung
Jaimi
Sustainability is one of those buzzwords you hear quite often thrown around and how companies are doing this or doing that. But I think it starts with the individual. And just through the first semester already, you know it changes your way of thinking, it changes how you interact, not only with yourself and your personal decisions, but bringing it into the office.
Global Sourcing Manager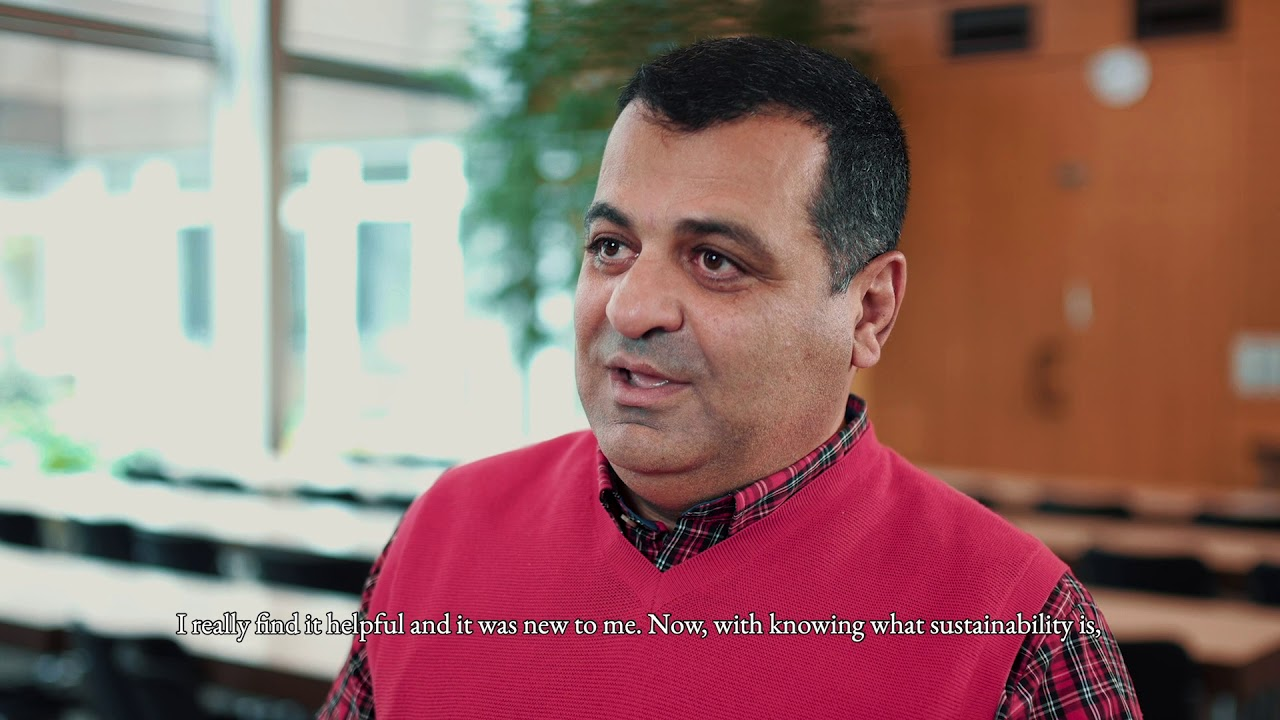 Ibrahim
Sustainability doesn't only apply to the wine business. It can apply to any business that you are working in. I really find it helpful and it was new to me – though maybe we were working on it without knowig it – but now with knowing what is sustainability and what is given in the program it gives me personally a lot of advantage in my day to day work.
Maschinenbauingenieur and Manager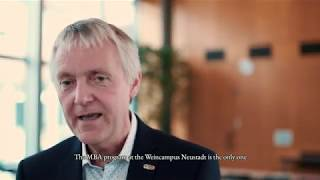 Prof. Dr. Ulrich Fischer
This MBA gives you a lot of opportunities, because you can directly implement your new knowledge into your company.
Leiter des Instituts für Weinbau und Oenologie am DLR Rheinpfalz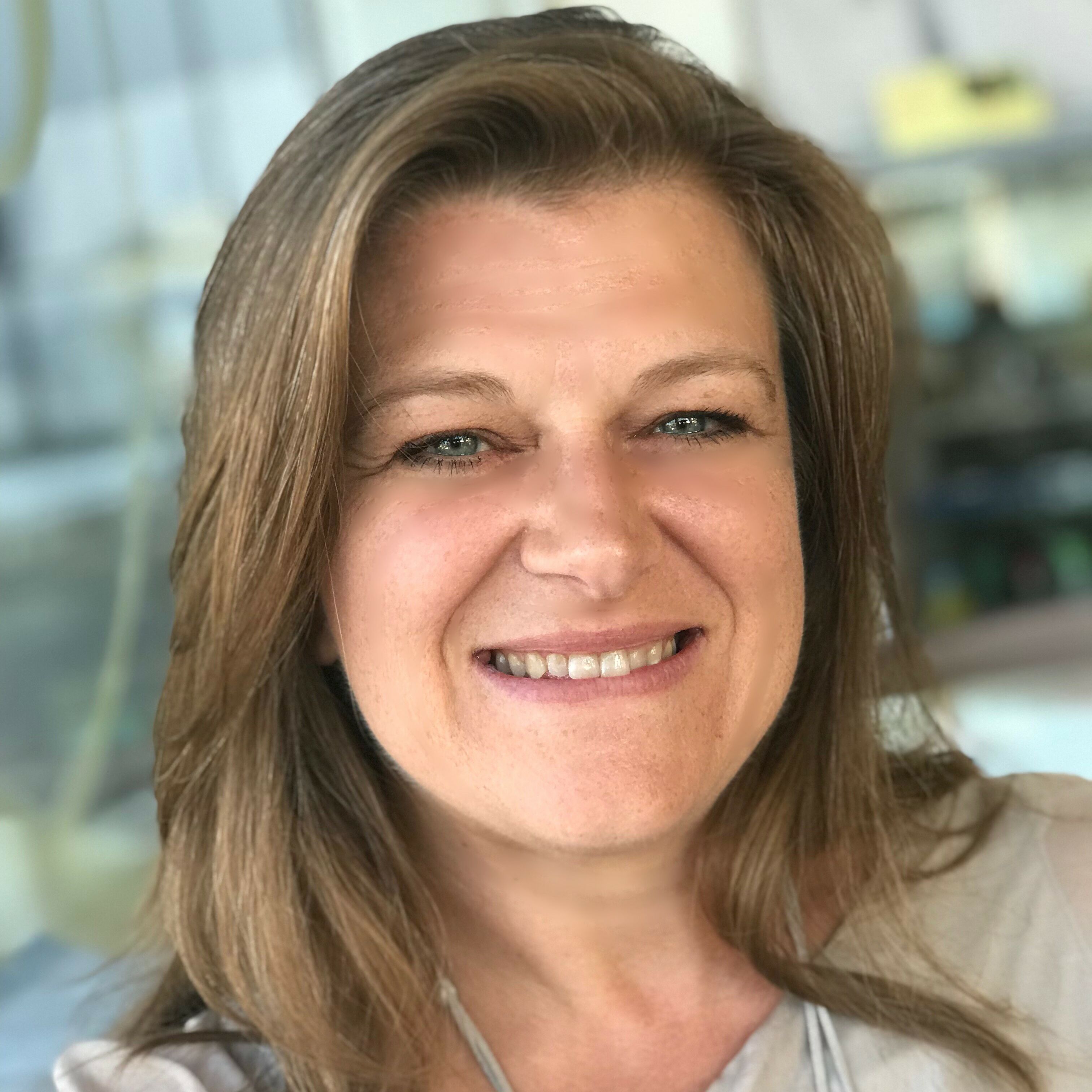 Eleni
This MBA program has been for me a unique experience I really enjoyed! It is like I am 20 years younger and I look into the future full of hope and dreams from an international perspective!
Leiter Marketing & Kommunikation, Griechenland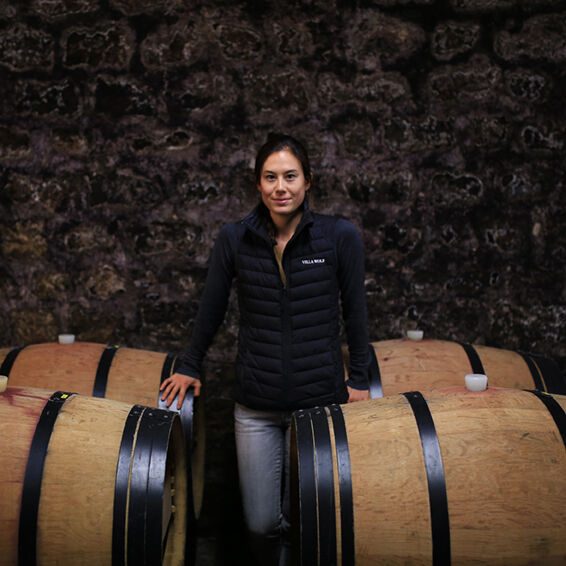 Sumi
This MBA provides you with all the tools necessary to tackle the issues in management, environment, and social matters in today's world.
Winery Manager