Get your Master degree with the
MBA Wine, Sustainability & Sales
Being successful in business has long ceased to depend on product quality alone.
Globalization, the opening of new markets, climate change, as well as changes in customer behavior are just a few examples of the areas that require sustainable business management.
Those who want to be successful both domestically and internationally have to be able to recognize and analyze opportunities in the marketplace – and seize on them with a sustainable approach.
Our part-time master program prepares you to navigate your business sustainably into the future!
New in 2023: even more targeted further education by booking one or more modules. Details of the certificate program can be found here.
International - State-approved - extra-occupational
The facts
Academic degree: Master of Business Administration (MBA).
Focus: Wine, Sales, Sustainable Management.
Part-time program in Germany.
Program length: 2 years / 4 semesters .
Language: English (certain exams and the Master's thesis can be completed in German upon request).
Maximum number of participants: 20.
Semester begins: September 1st.
Degree program begins: October/November.
Lecture period: Blended Learning and on-campus presence in semesters 1–3. Master's thesis is written and defended during the 4th semester.
Normally 2 week-long block sessions per semester, from Monday–Saturday.
Presence days in total: 36.
Tuition fees: 14,000€ for EU students; 19,000€ for non-EU students.
Tuition fees to be paid per semester (i.e. 3,500€ or 4,750€, respectively). In addition to this, students also must pay the semester fee for the Ludwigshafen University of Business and Society.
Costs for travel, meals, and accommodations not included.
Access also possible without a first university degree, for example with a technician degree.
Degree: State-approved and accredited by the FIBAA.
Janina Dorn, M. A.
Program Manager MBA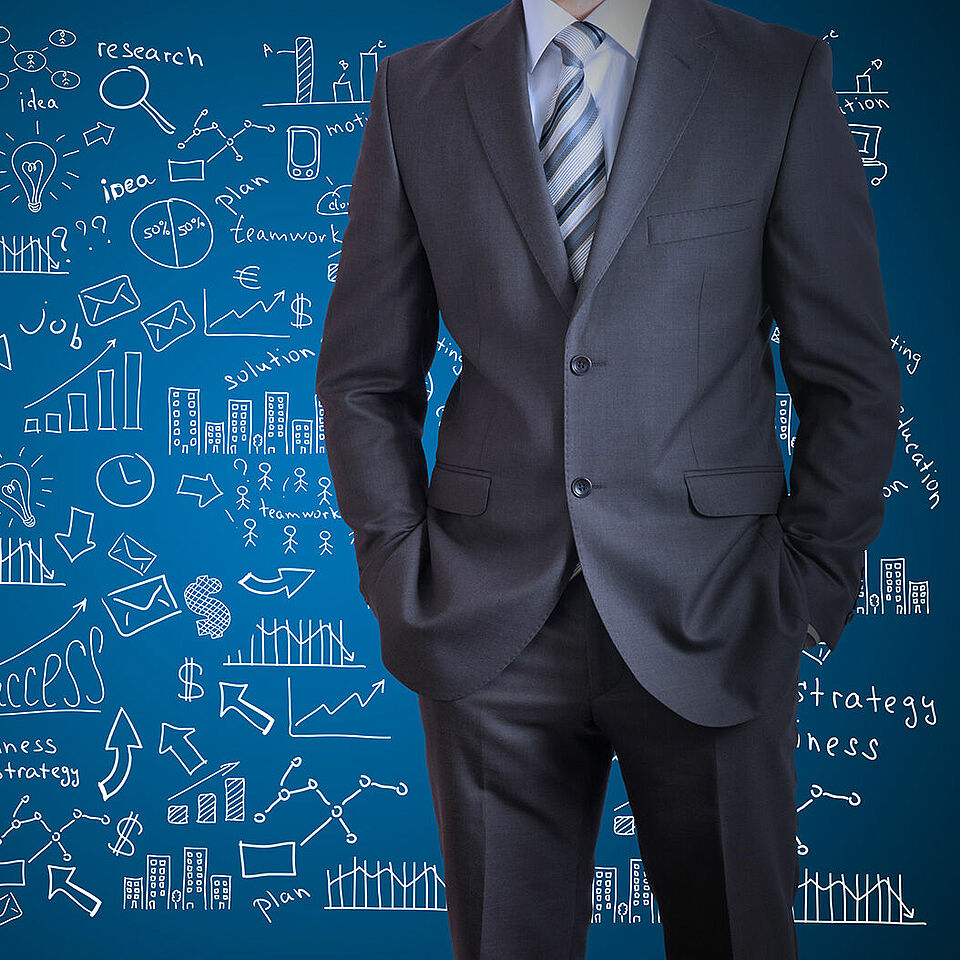 Thinking today about the day after tomorrow?
Make yourself and your company fit for the future!
The Master of Business Administration (MBA) Wine, Sustainability & Sales provides an internationally oriented program of study for working professionals, focusing on sustainable management and sales concepts. Problem-solving strategies and business methods are taught using real-world examples on a university level.
In addition to the classic business management contents of an MBA, the focus of the course is on sales and distribution as well as the three pillars of sustainability. Students also learn about trends in the international wine market, work on case studies and projects in the areas of consumer research and marketing, and are trained in the sensory analysis of wine. The world of international wines, their special features and sensory characteristics will be tasted using many different examples and extended to spirits and beers. Details can be found in the curriculum!
Maximum practical relevance is an important aspect of our master's program. The international team of lecturers integrates many practical examples into the teaching, which are scientifically analysed and discussed in the group. Students can bring in their own operational questions and, for example, develop solutions in the context of a case study or choose a topic of the master's thesis that is relevant to their own company. This enables a direct transfer of knowledge to the company.
The team at the Weincampus Neustadt offers students individual support and advice throughout their studies. Studying part-time is a challenge, which is why we offer a high degree of flexibility that is tailored to the students' needs.
Are you interested in the study program and would like personal advice?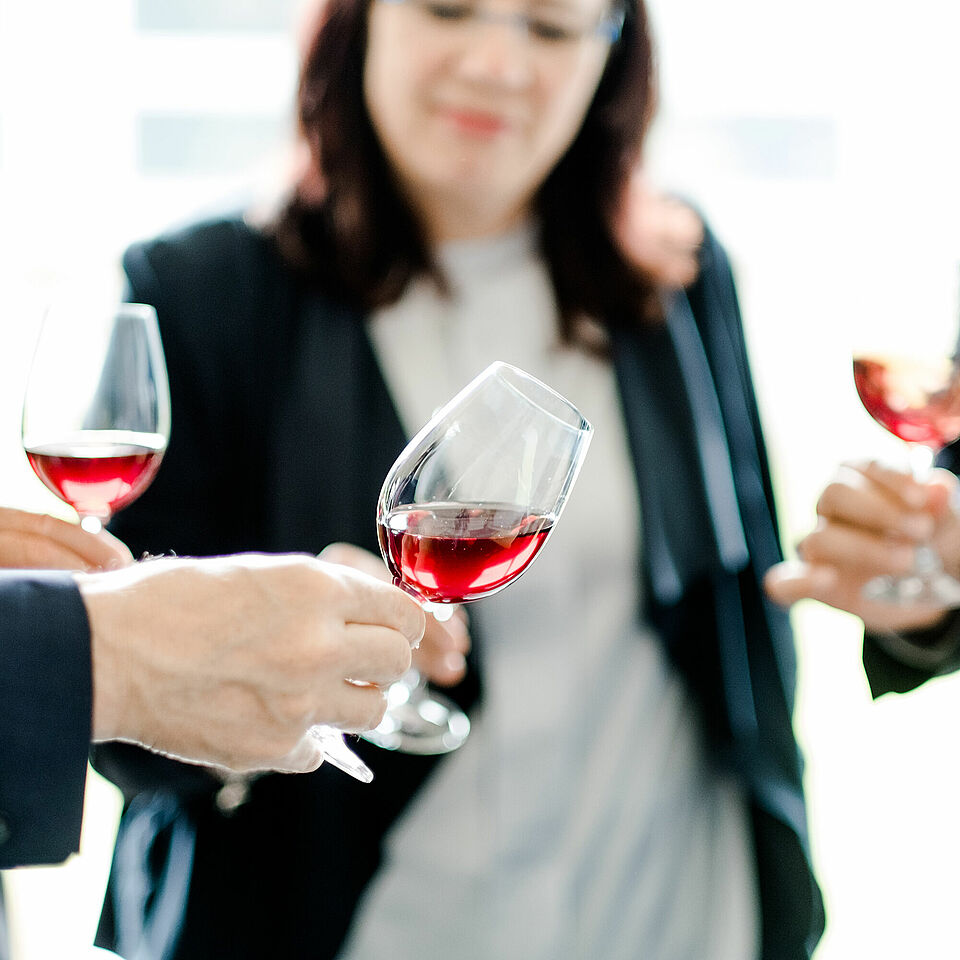 Who we address?
Wine professionals and wine enthusiasts!
You are curious, enjoy creative thinking, entrepreneurial challenges and want to broaden your horizon? We will show you how to position your company sustainably and successfully for the future! The Master's programme is aimed both at experienced professionals from the wine industry and at wine enthusiasts from related and unrelated sectors who want to develop professionally and personally.
The two-year part-time program can be completed with only 36 days of attendance at the Weincampus Neustadt. Through flexible self-study periods, study and career can be optimally combined. The different cultural and professional backgrounds of the students and lecturers enrich the exchange within the group and enable the establishment of new networks.
The MBA Wine, Sustainability & Sales is open to professionally qualified applicants without a first university degree, e.g. technicians or master craftsmen. Details can be found in the admission requirements.
Our student Pauline Baumberger explains in an interview why she chose the MBA Wine, Sustainability & Sales.
For an optimal balance between job, family and studies!
No on-campus presence during grape harvest and worklaod peaks in the wine business!
Studying part-time is a challenge. We know that! That is why we have designed our curriculum in such a way that it is possible to combine studies, job and family. There are a variety of examination forms that are spread over the semester and allow the greatest possible flexibility in terms of timing your self-study. In addition, our staff and lecturers are available to answer questions and provide individual support.
Please note that we cannot arrange any employment in Germany. The attendance periods are organised in such a way that you can combine your studies with your work in your home country if you are prepared to travel.
"It changes your way of thinking!"
Why does the (wine) business need an MBA with a focus on wine, sustainable management and sales?
What do our students and professors say about the MBA Wine, Sustainabiltiy & Sales?
The answers are in the video clip!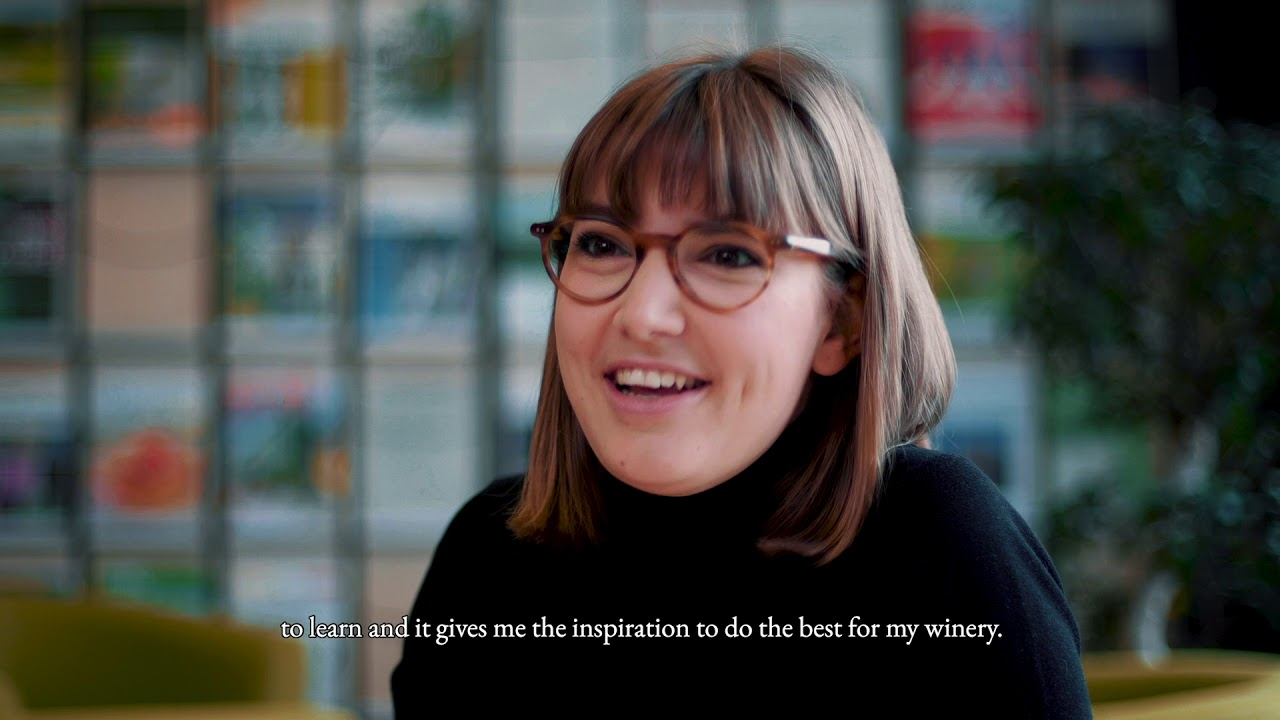 Pauline
"Make sure that you know what you want to communicate. But it's also important that you can base it on real numbers and understand the market. And I think this is what the program provides me with."
Kommunikationsdesignerin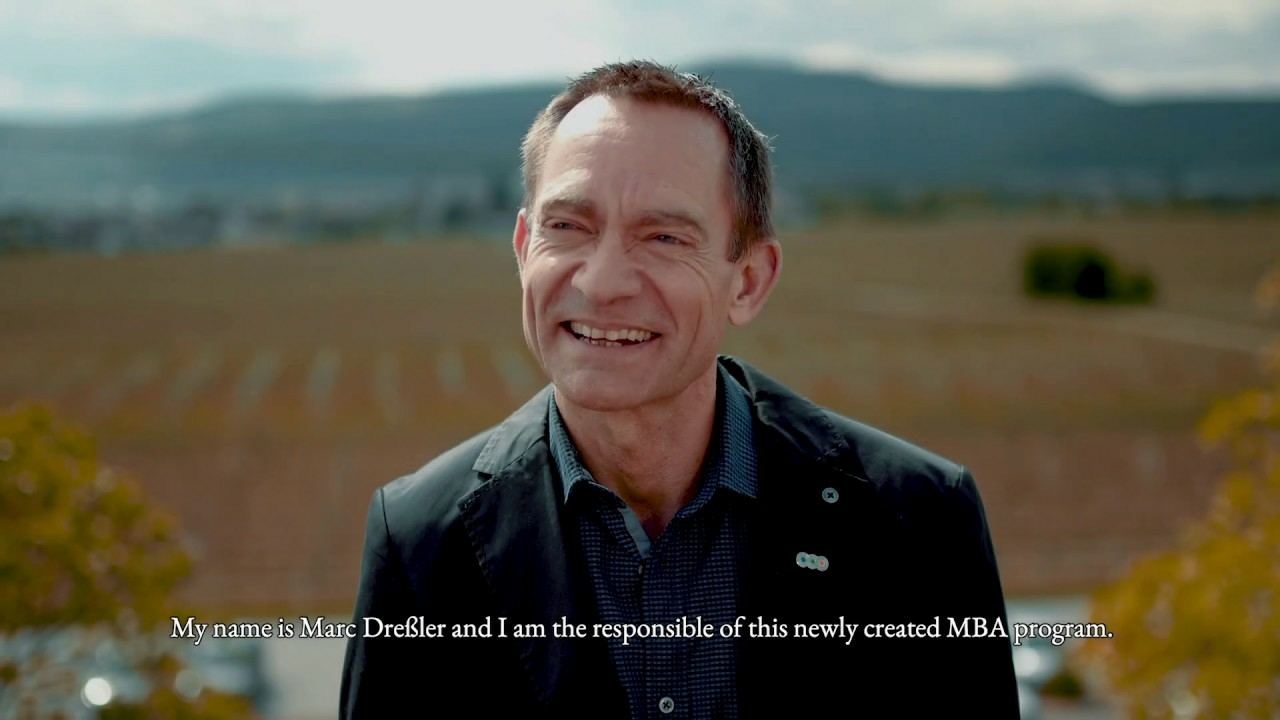 Prof. Dr. Marc Dreßler
We have created this MBA program called Wine, Sustainability & Sales, because we saw a need for that, especially looking at small business entrepreneurs. They are all very good on products and on services. What they sometimes lack is strategic management and sales capabilities. We highly motivate and invite people not only from the wine industry to share their ideas with highly motivated people from different cultures, with different backgrounds, with different insights in industries.
Studiengangleiter MBA Wine, Sustainability & Sales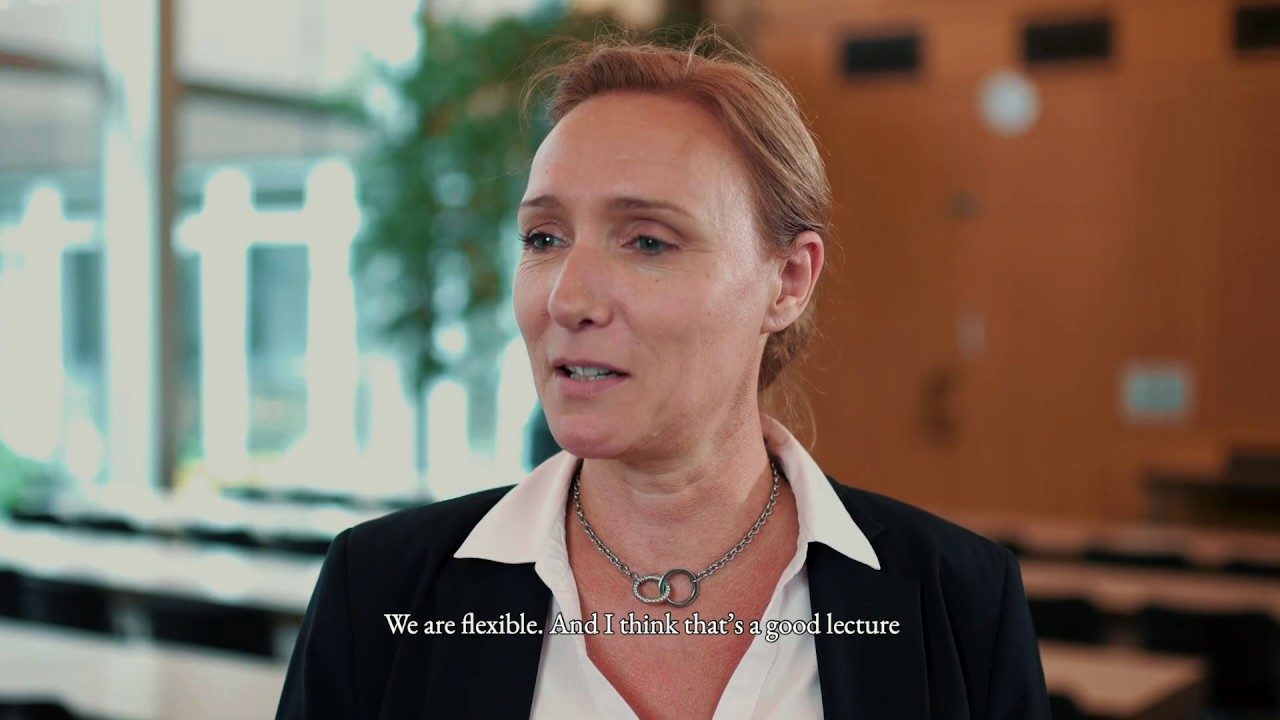 Saskia
I was looking for something to do with my sommelier and with my studies in mathematics and economics. And this MBA is like a bridge between the two studies. As a sommelier you learn a lot about different wines and different regions and here you learn the backgrounds of things and it's very nice to know both sides.
Sommelière und Vinotheksleitung
Jaimi
Sustainability is one of those buzzwords you hear quite often thrown around and how companies are doing this or doing that. But I think it starts with the individual. And just through the first semester already, you know it changes your way of thinking, it changes how you interact, not only with yourself and your personal decisions, but bringing it into the office.
Global Sourcing Manager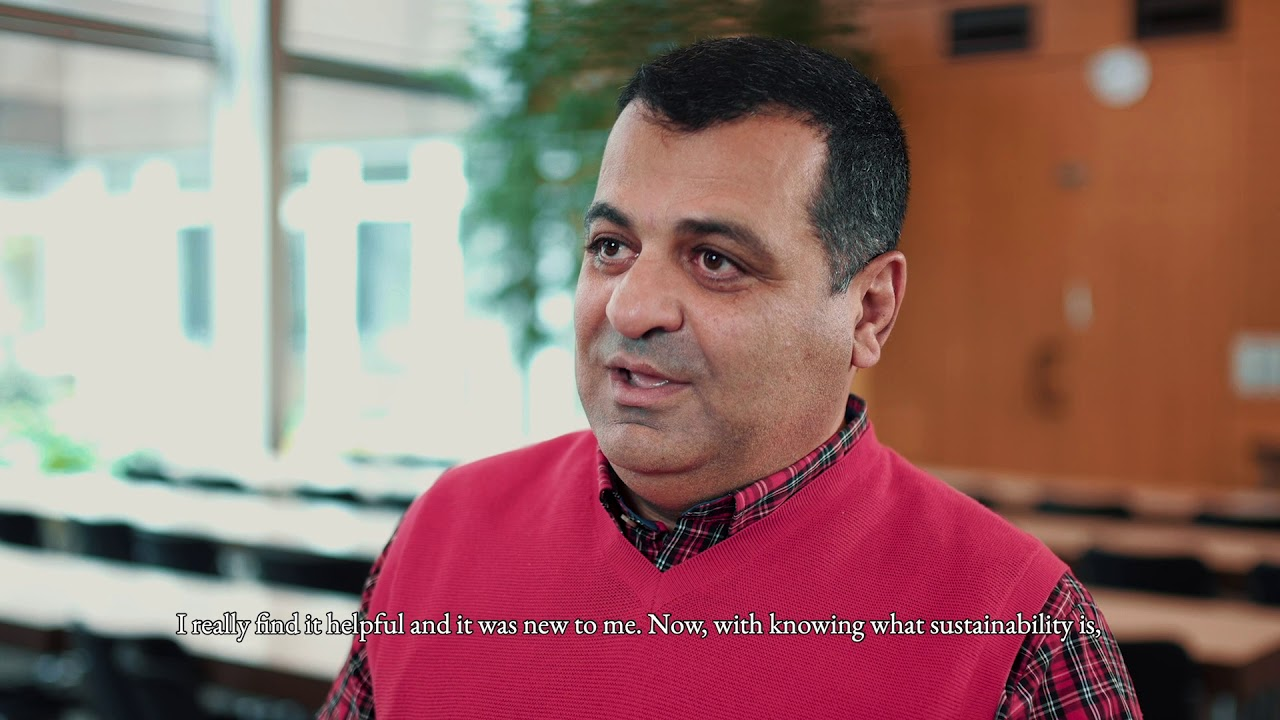 Ibrahim
Sustainability doesn't only apply to the wine business. It can apply to any business that you are working in. I really find it helpful and it was new to me – though maybe we were working on it without knowig it – but now with knowing what is sustainability and what is given in the program it gives me personally a lot of advantage in my day to day work.
Maschinenbauingenieur and Manager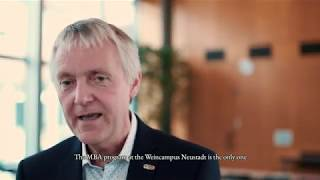 Prof. Dr. Ulrich Fischer
This MBA gives you a lot of opportunities, because you can directly implement your new knowledge into your company.
Leiter des Instituts für Weinbau und Oenologie am DLR Rheinpfalz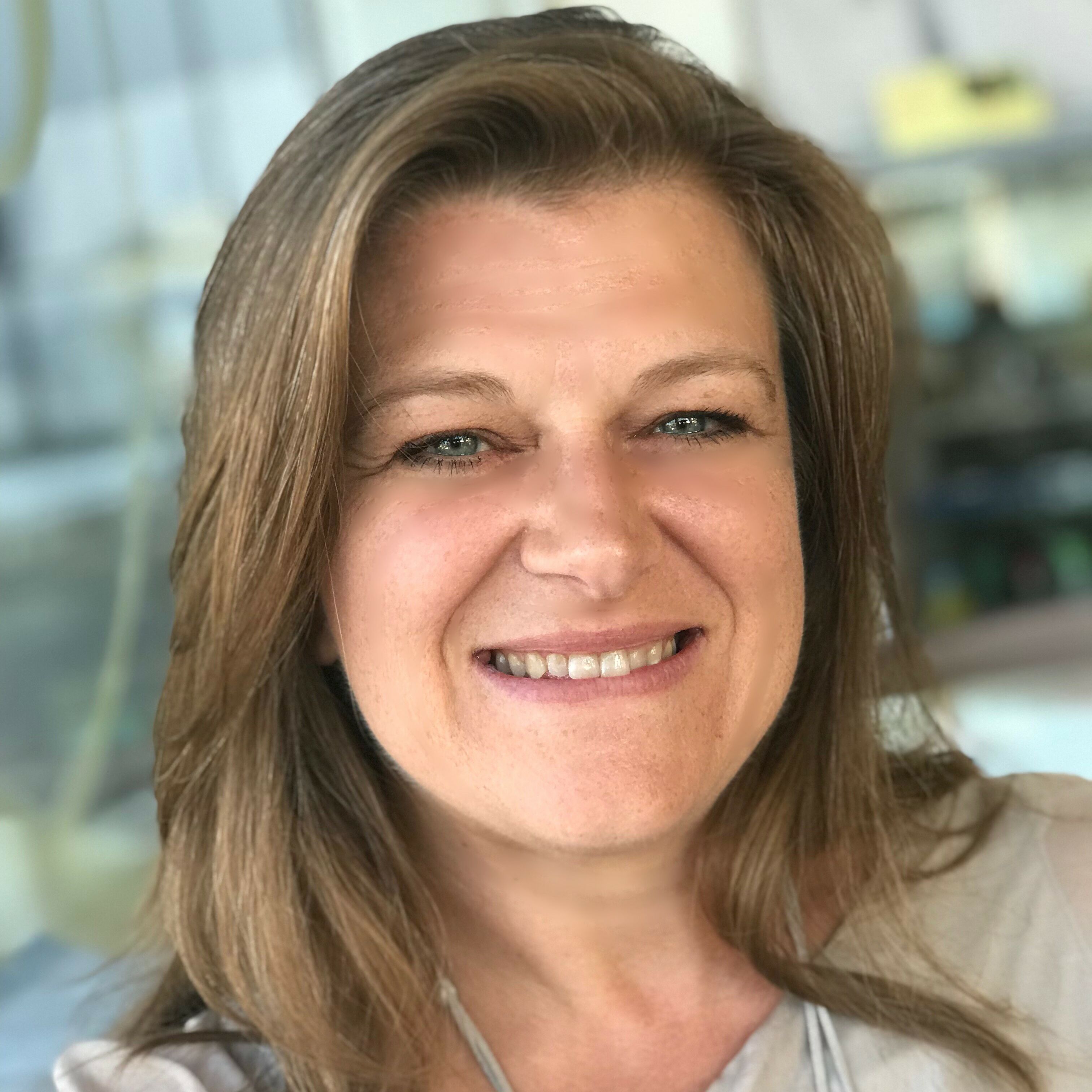 Eleni
This MBA program has been for me a unique experience I really enjoyed! It is like I am 20 years younger and I look into the future full of hope and dreams from an international perspective!
Leiter Marketing & Kommunikation, Griechenland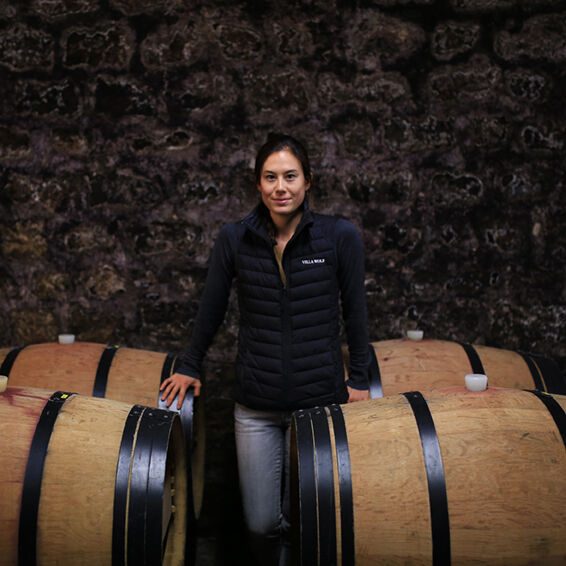 Sumi
This MBA provides you with all the tools necessary to tackle the issues in management, environment, and social matters in today's world.
Winery Manager