Application Requirements for International Students
For student applicants with foreign (EU and non-EU) school certificates and post-secondary qualifications, there are additional requirements that apply in addition to the general admission requirements.
School and (if applicable) post-secondary graduation certificate(s). Country-specific information can be found at http://anabin.kmk.org/
Proof of German-language proficiency.
Documents from post-secondary studies (if you were enrolled at another institution of higher learning/university in Germany), such as proof of matriculation, transcript of grades, and certificate of good standing.
Curriculum vitae in German.
Copy of residency permit (Aufenthaltstitel) and supplementary card (Zusatzblatt) or fictional certificate, (Fiktionsbescheinigung, should your residency permit application still be under review).
Copy of passport.
Printed and signed application form for the dual-studies degree program in viticulture & enology.
IMPORTANT NOTE: All documents from your home country must be original notarized copies with certified translations (if the language is not English, French, Spanish or German). Photocopies of notarized documents will not be accepted.
You should also observe the requirements for obtaining a student visa for your country. Contact the German consulate with questions.
A valid student visa must be in hand by matriculation at the latest. Enrollment is not possible without a valid student visa.
School and Post-Secondary Certificates
Hochschulzugangsberechtigung aus dem Herkunftsland mit Notenlisten (Baccalauréat, Matura, High School Diploma, Oberschulzeugnis etc.): Ob die Hochschulzugangsberechtigung zum Studium auch an unserer Hochschule berechtigt, wird vom Bereich Internationale Angelegenheiten geprüft.

Bewerberinnen und Bewerber aus China, der Mongolei und Vietnam müssen ihre Zeugnisse von der Akademischen Prüfstelle in Peking, Ulan Bator bzw. Hanoi prüfen lassen; das Zertifikat der Prüfstelle ist im Original der Bewerbung beizulegen.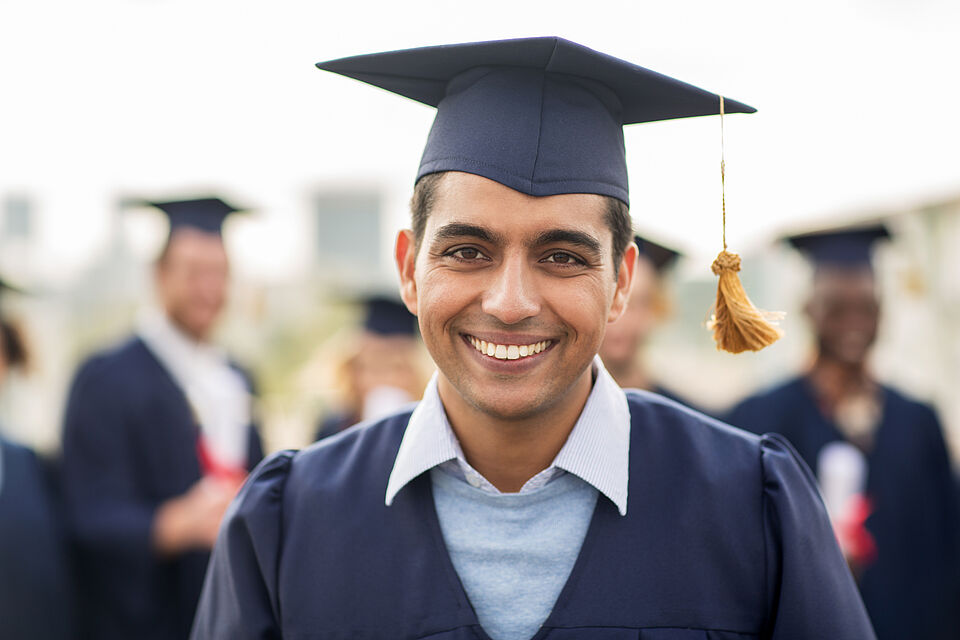 Proof of German-language proficiency
DSH-2, issued from a German university
C1 certificate from the Goethe Institute
Certificate of an assessment test from a Studienkolleg ("preparatory college")
TestDaf test at level 4 in all four areas of the test
Deutsches Sprachdiplom II der Kulturministerkonferenz (DSD II) at the level of C1 in all four parts of the test.
ÖSD C1
telc Deutsch C1 Hochschule test certificate with a grade of "befriedigend" ("satisfactory"), "gut" ("good") or "sehr gut" ("very good").
Note: A certificate of completed hours of language study is not sufficient. A certificate of German language skills from a private language school cannot be recognized. If your proof of language proficiency is older than three years and after taking the test you did not go on to study in the German language at a post-secondary institution or successfully graduate from a degree program, your proof of language proficiency is no longer considered valid.